Packers And Movers From Chennai To Bangalore
Known for our amazing work at packing goods and shipping them on time, PRC packers and movers is considered to be one of the best companies all over India that provides home and corporate relocation services from Chennai to Bangalore. If you are looking for a service that can easily help you to ship your two-wheelers or any vehicle like cars etc., PRC packers and movers are one of the perfect choices.

We do everything professionally under the guidance of experts in this field. The whole process which includes packing your goods, then loading and unloading them is all done as safely as possible. The experts make sure that no harm is being done to your objects. The whole process is done systematically one after the other that makes everything so professional under the supervision of a team of managers.
Professionalism also includes the techniques and equipment that go well with the goods. The employees are well trained to handle all types of objects and materials with the utmost responsibility and care. We know how to handle household goods that are as fragile as glass and commercial goods that could be very heavy to handle. We know very well when cardboard boxes have to be used to pack various materials and when bubble sheets or stretch film roles are to be used.

Our motive is to ensure that everything that is being packed is secure and safe. It's time not to worry anymore about your relocation of household or commercial materials because PRC packers and movers Chennai to Bangalore have a solution to every problem.
The Team behind the Success – A seamless Transportation from Chennai to Bangalore
PRC packers and movers has a team of experts who have the skill to accomplish any given task on time and damage-free. Be it an easy task or a super challenging task, We can handle anything. We have always been keen on providing the best customer services and support which have brought in a lot of respect and regard towards PRC packers and movers.

The team of experts makes sure that your expensive cars and household materials matter so much to the clients, concerning this, We take at most care that not even a scratch could touch the materials being transported. Also, PRC packers and movers Chennai to Bangalore has been following all the international standards while carrying out our work process. To ensure that the customer is being satisfied with our services, We also make sure that the prices are not heavy on the pockets of the customers.
Packing Moving Service Chennai To Bangalore
Are you also shifting your home or your commercial space and are searching for relocation services, the best way out is to trust PRC packers and movers with our amazing services. PRC Packers and movers has been catering to clients with door to door services in a lot of countries. We have helped so many clients and have made our home or commercial relocation processes much easier and hassle-free. From the furniture and electronics of households to the heavy-duty materials of commercial areas, We provide seamless transportation for just anything.
Relocation Services From Chennai To Bangalore
We all know that corporate relocation services as well as household relocation services require a lot of expertise and not everyone can do it. Also, corporate relocation services are a bit different in terms of the knowledge and technique that is required in comparison to household relocation.

Corporate goods can be challenging and difficult to handle because We may be of varying Weights and some might be very heavy duty. PRC packers and movers have a team of experts who have been trained to provide the best services possible to our customers. We have the skill and the technique and also the right knowledge of using high-quality materials for a varied variety of packaging. We used a huge variety of materials to pack goods like
Pallets
Steel wrapping
Hessian cloth
Bubble wrap
After this safe and secure packaging, We ensure that the goods reach the desired location correctly and on time.
Transport Services by PRC Packers and Movers Chennai To Bangalore
PRC Packers and movers are not only confined to providing corporate relocation services or household relocation services, We also are experts at providing our clients with the best transport services from Chennai to Bangalore. We also offers warehousing services at the most economical prices. We ensure proper care of goods and take due responsibility for the goods of the client. Our warehousing services are very strong and sturdy because the goods can also be protected from all kinds of weather.

The team is very efficient at performing its task and will be able to take care of your goods and maintain them in a very clean space. Also, We are equipped with the best possible workforce and equipment along with adequate resources to execute our services as seamlessly as possible.
Hire us Now Call 09990199110
Do not wait & call us now to avoid all kind of moving headache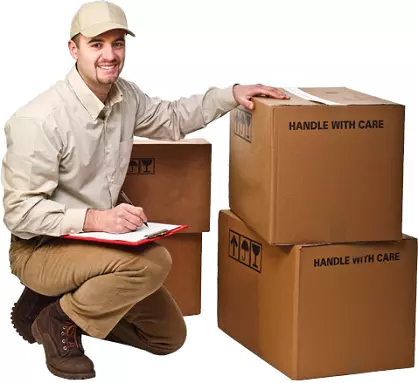 Vivek Mehta
Delhi
I am a student and used their services for my car shifting. They move my car easily at very low price. I am happy & wish them for their future.

Rajiv Agarwal
Mumbai
I am working in a software company. My company transfered me for Bangalore. I contact them. They move my goods as quick as they commit. I would like to say thanks once again to them.
Note : Our remarkable services have been rated

4.8

and we have received reviews of

2573

from our valuable customers.
Ask For Quote